English
FOR THE FIRST FEW WEEKS OF THIS TERM WE WILL BE REVISING GRAMMAR, PUNCTUATION AND SPELLING IN PREPARATION FOR THE SATS TESTS.
WE WILL ALSO BE COMPLETING DIFFERENT WRITING TASKS TO PRACTISE WRITING AT THE EXPECTED STANDARD.
HAMILTON ENGLISH UNITS WILL RESUME AFTER SATS- THIS PAGE WILL BE UPDATED THEN.
Spelling – we will follow the Y6 spelling scheme from Twinkl- which focuses on statutory vocabulary as well as spelling rules and patterns.
We will practise writing at the expected standard - you can see what your child needs to include in their writing to reach the expected standard or beyond by clicking here.
We will develop our reading skills - to practise using inference, summarising and prediction- using a whole class book as well as our SATs book texts.
PLEASE ALSO SEE THE SPAG CONTENT OVERVIEW BELOW
Science
In Science this term we will be learning about: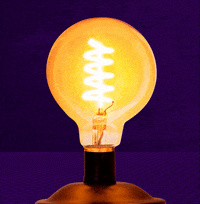 Maths
In the SUMMER TERM, we will follow White Rose Maths planning as well as revise some skills that need revising before SATS!
We will have regular Arithmetic and X Table checks to monitor progress with the new content taught.
Below is the Medium Term Plan for Y6!
Topic Work
In History this term, we will learn all about ANCIENT MAYA
Geograpghy lessons will focus on NORTH & SOUTH AMERICA.
Art will involve studying different artists who have painted still life object- we will use different materials to create our own compositions.
DT will involve us ;earning about and making healthy food.
Please see our MEDIUM TERM PLANS to find out about our other foundation subject learning this term!
Throughout the term we will carry out investigations in Science lessons to develop our scientific skills further and apply what we have learned.
Sc5/1 Working Scientifically

During years 5 and 6, pupils should be taught to use the following practical scientific methods, processes and skills through the teaching of the programme of study content:

Sc5/1.1 planning different types of scientific enquiries to answer questions, including recognising and controlling variables where necessary

Sc5/1.2 taking measurements, using a range of scientific equipment, with increasing accuracy and precision

Sc5/1.3 recording data and results of increasing complexity using scientific diagrams and labels, classification keys, tables, and bar and line graphs

Sc5/1.4 using test results to make predictions to set up further comparative and fair tests

Sc5/1.5 reporting and presenting findings from enquiries, including conclusions, causal relationships and explanations of results, in oral and written forms such as displays and other presentations

Sc5/1.6 identifying scientific evidence that has been used to support or refute ideas or arguments.